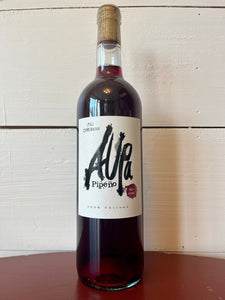 Grower: Vina Maitia
Region: Maule, Chile 
Grape Varieties: Pais, Carignan
Viticulture: Sustainable
Category: Red
Size: 750ml
Frenchman David Marcel is the producer and winemaker of Viña Maitia with his Chilean wife Loreto in the Maule Valley of Chile. Marcel comes from the French Basque Country and has been involved with wine in Chile for a long time. He was one of the first winemakers in Chile to succeed in the production of quality, craft Pipeño starting with the 2013 vintage, and a Carignan called Weon starting in 2016. The combination of the traditional production method and the traditional grape varieties lead to a very unique, herbal, and quaffable wines that are incredible values. 
80% Pais & 20% Carignan
Multiple dry farmed vineyards located in Loncomilla, Maule with plantings that date back to 1895
Granitic soils
Fermented with indigenous yeast
The País grapes are removed from the clusters manually by being hit over a zaranda,

 

a metal grid that acts as destemmer and press, to a traditional concrete vat
The Carignan is fermented with whole clusters, and then the blend is aged briefly in concrete
Pipeño is the traditional method of winemaking in Chile, which dates back to the late 16th

 

century