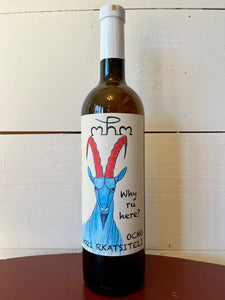 Grower: Ocho Wine
Region: Kartli, Georgia
Grape Varieties: Rkatsiteli
Viticulture: Organic
Category: White, Skin- Contact
Size: 750ml
Two wine loving friends started making organic wine in 2014. Our mission became the goal of creating the finest organic wines using ancient Georgian techniques. Our grapes are harvested from bio vineyards located in different parts of Georgia. The wines are made with wild yeast and free from any additives. Most of the wines are fermented with skins and aged in Kvevris which are traditional clay pots used in Georgia.