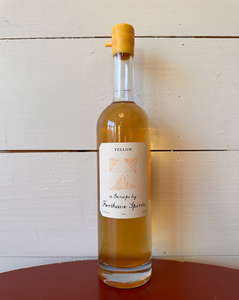 Grower: Forthave Spirits
Region:
 Brooklyn, New York
Materials: Seyval Blanc, floral infusions
Category: Spirit, Bitter
Size: 750ml
This génépi is a delicate and floral Alpine-style aperitif. Made in collaboration with beloved NY winemakers, Barbichette- Seyval Blanc is infused with flowers from Savoie resulting in a delicious concoction with notes of chamomile and mint. Enjoy it over ice with a twist of lemon or add seltzer for a light spritz.