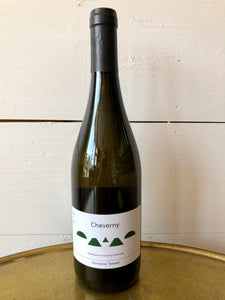 Grower: Domaine Philippe Tessier
Region: Loire, France
Grape Varieties: Sauvignon Blanc, Chadonnay, Orbois
Viticulture: Organic
Category: White
Size: 750ml
Domaine Tessier was founded in 1961 by Roger Tessier, with his son Philippe taking the reins 20 years later in 1981. They are located in the heart of the Cheverny and Cour-Cheverny AOC's and currently have 23 ha of vines.
The vineyard exists in a microclimate that keeps the vineyards cool, situated between the Loire River and the forest of Cheverny, Chambord and Solonge and has been Ecocert certified since 1998.
Philippe believes that a wine should be the expression of the place from which it comes and should reflect the climatic conditions of the year, as well as the vigneron that produces it, while also respecting the life of the soil and the environment. He believes that it should give pleasure but must also be sound and healthy, alive and digestible and above all, it should be a natural wine.