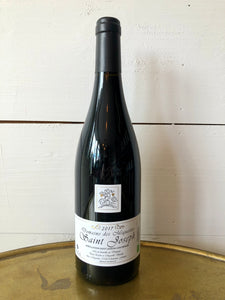 Grower: Domaine des Miquettes
Region: Northern Rhone, France
Grape Varieties: Syrah
Viticulture: Practicing Organic
Category: Red
Size: 750ml
The Domaine des Miquettes was created by Paul Stephen, and Chrystelle Vareille Cheminas in 2003, a small village on the plateau above and Sécheras Tournon, in the southern part of the Saint Joseph.
Chrystelle and Paul took over the farm of Paul's family. They changed one of the buildings of the farm in a small and simple winemaking facility.
They have 3 acres of St. Joseph and 1.3 hectares of Syrah and Viognier Vin de Pays classified.
The vineyards of Saint Joseph, aged 40 and facing East / Southeast, is located on steep hills high at an altitude of approximately 350 meters. The vineyard of Syrah Vin de Pays is located 400 m above sea level. The vine is planted on 10 years of black mica granites.
The soil is worked throughout the year to the horse, winch and pick depending on the plot. The vines are helped and strengthened with the help of plants and clay.
The entire crop is hand-made, the wines are vinified as naturally as possible. The fermentations occur with natural yeasts with little or no temperature adjustments, no technology into their workings, they are neither fined nor filtered for greater expression of terroir.