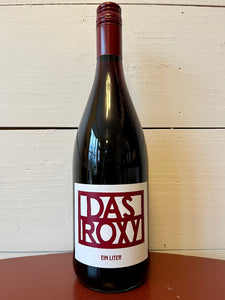 Producer: Weingut Edelberg
Region: Nahe, Germany
Grape Varieties: Dornfelder, Regent
Viticulture: Organic & Sustainable
Category: Red
Size: 1 liter
Peter & Michael Ebert are two young brothers at the helm of Weingut Edelberg. A 21.5 ha sustainably farmed estate in the Nahe. Michael Ebert began his career under the tutelage of Klaus Keller. Weingut Keller in Rheinhessen, is considered by many to be the absolute pinnacle of dry Rieslings. Most important to him was Klaus' unwavering devotion to quality and the understanding that "to make great wine you must start with beautiful grapes." The Edelberg estate, located in Weiler, a small village in Germany's Nahe region, was named for one of the region's most precious and steep vineyard sites, Meddersheimer Edelberg. In their farming practices, they live by the motto "as much as necessary, as little as possible". This ethos extends into the winery as well, with low intervention in the winemaking process. The brothers seek to express their terroir through the interplay of "the soil, the vine, nature, and of course us!". 
 Hand picked and destemmed followed by a natural fermentation in stainless steel. A short, seven day maceration to retain a fresh, juicy character to the wine. Unfined and unfiltered with minimal SO2 added just prior to bottling.