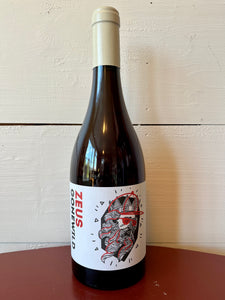 Producer: Marnes Blanches
Region: Auvergne-Rhône-Alpes, France
Grape Varieties: Grenache
Viticulture: Practicing Organic
Category: Red
Size: 750ml
This side project was started by Géraud of Marnes Blanches after several incredibly small harvests in the Jura. He sources organic grapes from his friends in other regions and vinifies them into playful wines. This cuvée is Grenache from the Drôme in Auvergne-Rhône-Alpes. 2 week cold carbo maceration.  All fermentation and aging in stainless steel.  Aromatic with plum and garigue.