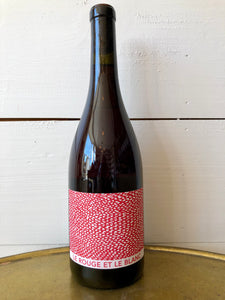 Growers: Cyril Fhal
Region:  Cotes Catalanes
Grape Varieties:  Muscat, Grenache Noir
Viticulture: Practicing Organic
Category: Rosé, Red
Size: 750ml
Cyril is a workaholic and held in maximum respect by his fellow vignerons, and such is the inspiring quality of the man and his work that all of the other growers in Latour-de-France have now adapted to organic viticulture.
All his wines are exceptional, southern by their flavours and northern by their tension, acidity, precision, freshness and incredibly low alcohols (for Roussillon) in the 12-13% range.
Losing half of his crop in 2016 because of drought, and employing four people full-time, Cyril was obliged to bring in some money to make ends meet and with good connections throughout Roussillon, he decided to source fruit from growers working organically in neighbouring villages, insisting on sending in his own team to pick the grapes at a time of his choosing. There is some exceptional fruit grown locally by growers who are more used to turning this into VDN, and launching a project called Hors Champ with his right-hand woman Alice Gendron, Cyril managed to extract some of their grapes to make very different, nuanced, terroir-driven wines with alcohol close to 12%.