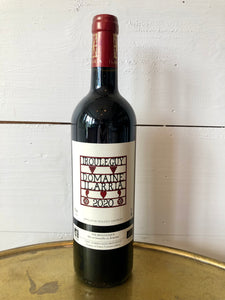 Grower: Peio Espil
Region: Pyrenées, Southwest France
Grape Varieties: Tannet, Cabernet Franc, Cabernet Sauvignon
Viticulture: Organic
Category: Red
Size: 750ml
Irouleguy, a small appellation located in the Basque foothills of the Pyrenées in the extreme southwest corner of France, has long been dominated by the cooperative, producing 85% of the wine of the 175 hectare appellation. Over the past decade, a number of vingerons have left the co-op to produce their own wine. Today, there are 11 independent vignerons in Irouleguy. Domaine Ilarria has 10 hectares near the village of Irouleguy, less than 10 km from the border with Spain. The vines are mostly 20-40 years old, though some vines have reached 60 years of age. With most of the vineyards on very steep gradients of up to 60%, everything must be done by hand in these vineyards.