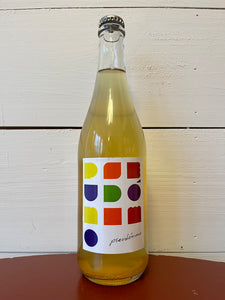 Producer: Casal de Ventozela
Region: Vinho-Verde, Portugal
Grape Varieties: Loureiro, Trejadura
Viticulture: Sustainable
Category: White, Sparkling
Size: 750ml
Casal de Ventozela consists of 45 hectares of sustainably farmed vineyards in the heart of the Vinho Verde region. The vines are located in two sub-regions: Vale do Ave and Vale do Covado. The estate is a family run business, with a strong focus on the environment and a genuine passion for wine and nature. Ventozela has a noble history dating back to 1874. A century later, it was acquired by the current director of the company, Jose Ferrera Cortinhas, who was responsible for resurrecting the estate following the April 25 revolution in 1974. The winery first started selling its grapes and in 2008, its first wines were bottled.
The estate was recently certified for "Integrated Production" which refers to a sustainable farming system that places an emphasis on involving the entire vineyard as an ecosystem and the preservation and improvement of soil fertility, as well as a diversified environment. Hand-harvest. After a pre-fermentation maceration, the grapes are pressed and fermented in temperature controlled tanks. Before fermentation is complete the wine is bottled and allowed to finish fermentation. The wine was not disgorged or filtered in any way, so the final result is a cloudy wine with some sediment, this contributes to the amazing mouthfeel and formidable freshness of the wine.