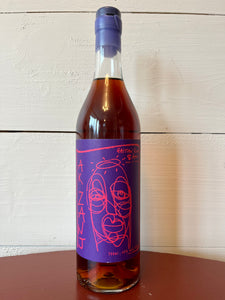 Grower: Ak Zanj
Region: Port-Au-Prince, Haiti
Materials: Sugar Cane
Viticulture: Sustainable
Category: Spirit, Rum
Size: 750ml
Berling S.A. traces its lineage back to 1862 in Port-au-Prince when brothers Dupre & Labbe Barbancour began distilling high quality rum from locally sourced clairin. The brothers split in 1870 with Labbe continuing to produce artisanal Haitian rums under his new company, Jane Barbancourt Co., (affectionately named after his granddaughter). Although the company name evolved over time, first to The Barling S.A and finally settling in 1999 on Berling S.A., their dedication to creating artisan Haitian spirits continues into the modern day.
Today,Jane's grandson Herbert Barbancourt Linge is owner and president of Berling S.A. Herbert has become the world's central figure in Haitian rum and clairin, known internationally for his expertise and long lineage in the category. Along with sourcing, blending and bottling some of the world's most widely recognized clairin and rum brands, he has recently added distilling to his resume.
Ak Zanj translates from Haitian Creole to 'With Angels' and is a nod to the evaporated spirit stolen by thirsty angels during aging
Distilled from sugarcane juice from at low-yield sugarcane varietal named

 

Madame Mueze
Spontaneously fermented; distilled in a 60-plus-year-old Creole Column still
Aged exclusively in ex-Cognac casks for 8 years
Rich notes of butterscotch and caramel evolve into a long, dry finish with hints of plum
43% ABV