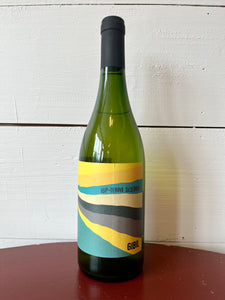 Grower: Agricola Vira
Region: Sicily, Italy
Grape Varieties: Sauvignon Blanc, Chardonnay, Catarratto
Viticulture: Practicing Organic
Category: White, Skin-Contact
Size: 750ml
Spread over a handful of hectares in the regional park "Parco delle Madonie" located in Northwest Sicily between the towns of Cefalu and Gratteri, Agricola Vira is an organic farm run by Vincenzo Rappa, producing very small quantity natural wines and olive oils. Within the more specific area that extends beyond the park – Contrada Suro – the vineyards and olive groves are beset amongst an otherwise lush Mediterranean coastal mountainside. The grapes are a mix of both young and old vine, and the varieties range from some native Sicilians like Cataratto & Nero D'Avola to the International like Sauvignon Blanc, Chardonnay, and Cabernet Sauvignon. 400m above sea level, the wines are cultivated in the vines according to the tenets of organic viticulture while in the cellar a strict regimen of low intervention is followed, most years operating zero-zero.
A blend of Catarratto (providing rich texture and a savory, salty backbone) Chardonnay and Sauvignon Blanc (adding nuttiness plus notes of pear, lychee and apple) from organically farmed vines in Sicily's Madonie Park. The grapes are hand-harvested, fermented with wild yeasts and macerated with the skins for a couple of hours. Bottled unfined, unfiltered with a touch of SO2.